Enter to win Apsara's Krishna Sandalwood Face Mask. Two winners.
Enter this exciting contest and you could win a full-sized Apsara's Krishna Sandalwood Face Mask completely free. It is not only a face mask but turns into a scrub when it dries. So 2 amazing products in 1!
We will pick 2 winners and the names will be announced right here on Monday April 4, 2016.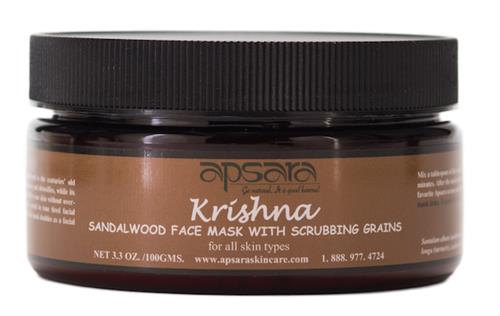 What do I need to enter this contest you ask? Well it is very simple. Answer this question and you are entered. And yes you could very well be the one of the two to win our premium Krishna Sandalwood Face Mask (suitable for all skin types. Free of harsh chemicals and synthetic preservatives).
If you are an existing user of Apsara products your question is:
Which is your most favorite Apsara product and how has it helped?
If you want to use Apsara products your question is:
Which Apsara product or products would you most like to use?
(Click on this link and get a list of all Apsara products on one page)
Useful information about sandalwood. Why it is a priceless ingredient for flawless skin that glows with health?
Written by: Sheetal Rawal. Scientist (human genetics) & founder of www.apsaraskincare.com
Sandalwood is not a new ingredient when it comes to skin care. It needs no introduction at all. Its usage in personal care might well date back to 5000 years. It was extensively used both medicinally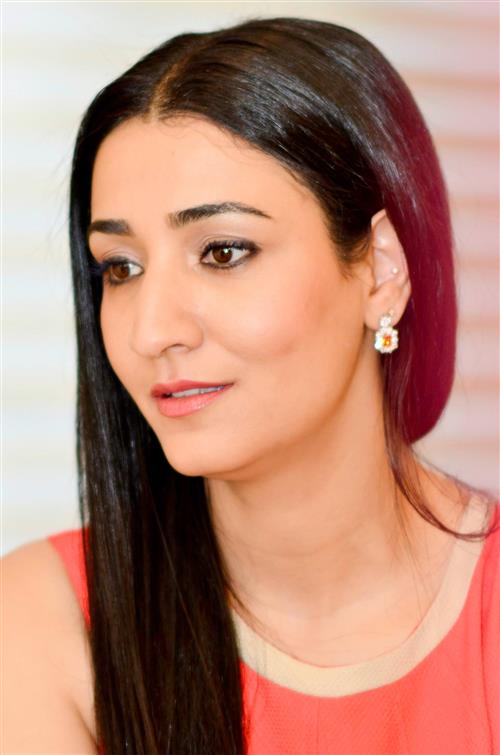 and in skin care. Ayurveda—a system of health and well being that originated in India—would really be incomplete without sandalwood, which is really a staple especially in its usage for healing the skin and keeping it healthy and youthful. Sandalwood essential oil as well as powder are extracted from the wood of the tree, and both have some jaw-dropping benefits. When I first began researching the uses of this precious ingredient, I was amazed at what all I found.
1. Per Ayurveda, sandalwood has some serious skin cooling effects and this property makes it suitable for a lot of skin issues that involve inflammation and tenderness (eg. acne, redness, sensitivity, rosacea etc.).
2. Sandalwood is one of the few ingredients that has an ability to balance the oil production by the skin's sebaceous glands. Therefore it is well suited to all skin types (from very oily and acne-prone to very dry and sensitive). As skin is exposed to sandalwood on a regular basis, oil production is regulated so that the skin does not over or under produce oil. How does sandalwood achieve this? We don't know really. But that might be due to the fact that its mechanism of action has not been studied in a scientific manner. That is true of many modern allopathic drugs too.
3. Sandalwood is well respected in Ayurveda for its anti-aging effects. It firms up the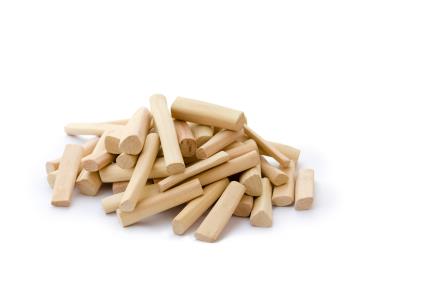 skin, possibly also increases the cell turnover so that skin looks glowing and bright in short time. It can reduce the appearance of fine lines and wrinkles, and prevent premature aging of skin as well.
4. Sandalwood has been used for centuries to reduce the appearance of hyper pigmentation, dark spots and discolored patches of skin. It is a much called for ingredient in many Indian home remedies that have been passed down from one generation to the next for hundreds of years.
5. Sandalwood enjoys a very special place when it comes to preventing and reducing the signs of sun damage. It has been used for eons as a natural sunscreen. Again we do not know exactly how it protects the skin from the harmful effects of sun's UV rays. But empirical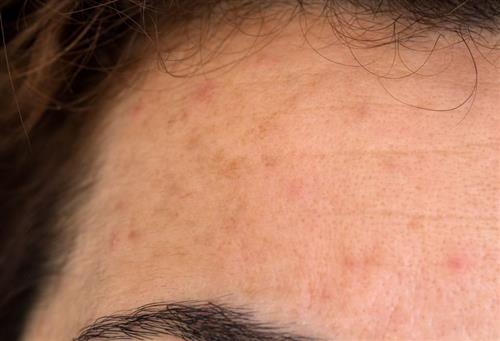 evidence suggests that using sandalwood on the skin reduces the signs of sun damage (like pigmentation, sun spots, freckles, dullness, dryness etc.) while preventing further damage. It has not been studied as an SPF and therefore cannot be named as one.
So these are some top reasons to use sandalwood on your skin regularly. Find a product with high quality sandalwood as part of the ingredient profile and you cannot go wrong really (provided the product does not have any harsh chemicals in it). The added bonus is its heavenly aroma that heals the senses as well.
Alright back to the contest now. You could be one of the 2 winners of Apsara's premium Krishna Sandalwood Face Mask. Its divine aroma is my personal favorite.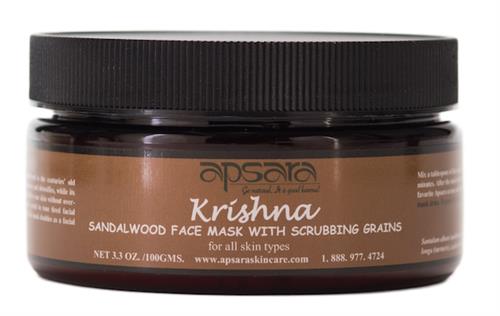 Each time I use it my skin looks radiant and deep cleaned. While formulating it, an idea came into my head. Why not have it turn into a scrub when it dries. It was a hit idea!
Enter now by answering the question that applies to you. Find the question at the beginning of this article.
Get, set and enter. Good luck!
Go natural. It is good karma!