Enter to win an Apsara face toner of your choice. Two winners.
TODAY'S CONTEST. 2 WINNERS! PLAY WITH US BY ANSWERING THIS SIMPLE QUESTION:
Which of the 4 Apsara Skin Care Face Toners would you like to use? If you had to pick one, which one would you put into your wishlist? OR if you are already using an Apsara toner, which one are you using?
Play with us by answering this simple question and you will be automatically entered into this contest. Two winners (each) win a full-sized Apsara toner of their choice. CLICK HERE to get the list of all four face toners from Apsara Skin Care. Then type in the name of the one you wuld like to OR are using currently. Simple!
So get, set and comment below. I am so excited to see your answers.
We will announce the names of the 2 winners right here on this page on Monday Jan 18, 2016. Please check back to see if you are one of the 2 lucky winners :)
Go natural. It is good karma!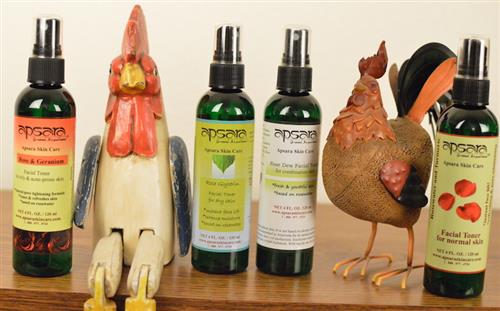 Useful Information on Skin Toners:
Written by Sheetal Rawal. Scientist (human genetics) & founder of www.apsaraskincare.com
I have written and talked about the importance of using a skin toners many times. I feel it is a product whose benefits are not given due recognition. Part of the reason could be that most commercially available face toners have alcohol as the main ingredient. That is bad news. Alcohol is a very well known irritant and it dehydrates the skin. The process of skin dehydration comes with tightening of skin and this gets confused for toning. Skin tightening can cause the pores to look smaller for sometime, but in time pores can look larger still. Dehydrated and challenged skin is bound to mount up a response to protect itself, and part of that response is large pores, dullness and early signs of aging. This does not have to be the case at all. We can choose a toner that is based on a natural astringent like witch hazel or rosewater. As important as being based on the right astringent is that a premium toner must have other ingredients like essential oils that will heal the skin and prevent early aging on a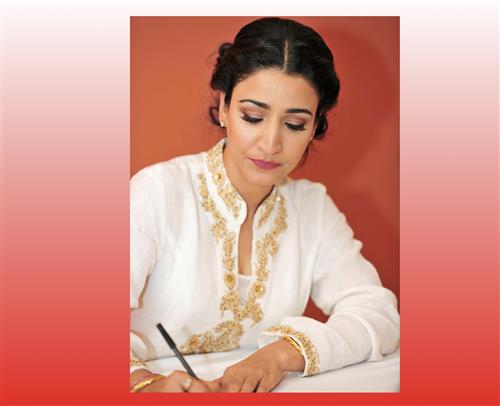 constant basis. A toner should ideally be used AM and PM. Queens from ancient times used to bathe in rosewater and splash it on their skin regularly. This is an example of how toning the skin is not at all a new concept.
A well made toner can quickly become an indispensable part of your daily skin care routine. Positive effects from using a toner can become evident in only a few uses; therefore when I am asked, I always insist on using a toner after washing the face and before applying serum and lotion. My personal experience with using my favorite Rose and Geranium Facial Toner is that my skin looks perky, refreshed, pores look diminished and my skin immediately takes on a glow that is very nice to look at in the mirror. I also feel very relaxed since the aroma of pure rosewater and rose essential oil is well esteemed in aromatherapy to have some very significant mood uplifting effects.
There is a misconception about skin toners that I would like to clear up. They should not be used to remove dirt from your skin. That is really not the function of a face toner. A good quality face cleanser does that. Therefore a good quality toner is best sprayed on rather than applied with a cotton ball. It should be left on the skin and not removed.
While choosing a skin toner, be sure that it is free of harsh chemicals and is based on high quality natural ingredients. Apsara toners come in convenient spray bottles and a fine mist is just enough. Allow your toner to dry to about 90% and then follow with serum and lotion for your skin type. Damp skin takes up products mush more readily and the rosewater in your toner will help your serum and lotion be absorbed far more quickly by your skin. If you would like help figuring out your skin type, read this page.
Now let's play and have fun. Type in your answers in comments below.
Go natural. It is good karma!