Enter this contest to win an Apsara face mask for your skin type
Contest by: Sheetal Rawal. Scientist and founder of Apsara Skin Care, Inc.
Face masks are not at all a new concept. In Ayurveda they were called lepas and were routinely used for many purposes. Tightening and detoxification of skin are well known uses of face masks. But an Ayurvedic physician would routinely use a mask all over the body to allow healing herbs in various forms an entry point into the body. Well this is easily understood. Skin is porous and what is put on it travels to the body.
Having a weekly face mask routine is extremely beneficial for the skin. A high quality face mask with no unnecessary ingredients or harsh chemicals is the way to go. A good face mask offers minerals and trace elements to the skin, in addition to offering skin calming and pacifying benefits. Deep-cleaned pores, toned skin, increased blood circulation and specific benefits like exfoliation and acne prevention, reduction in pigmentation etc. are some of the top reasons why everybody should use a face mask 1-2 times a week to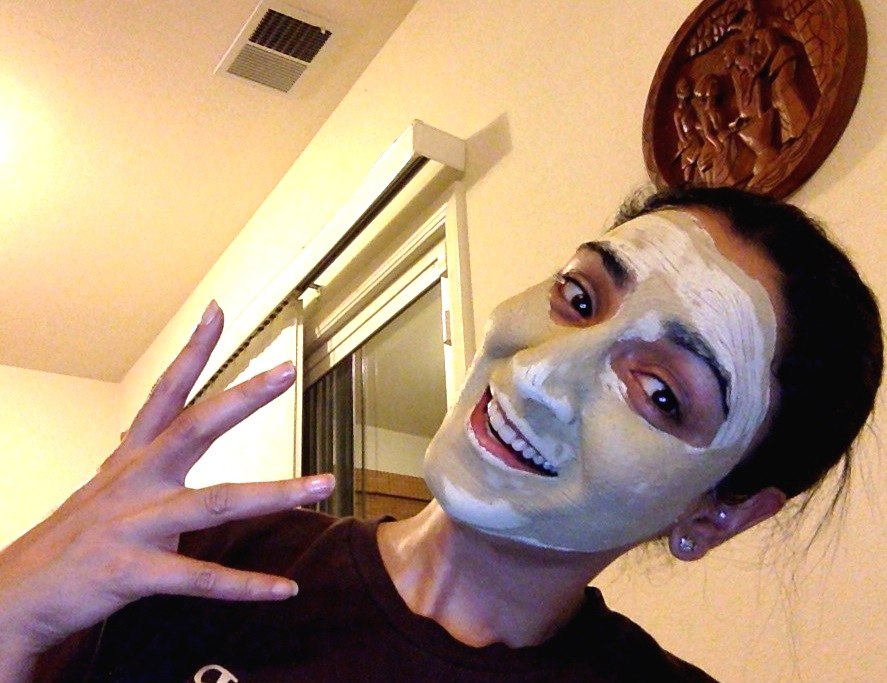 support their daily skin care routine.
Here is today's fun contest. Guess what Apsara face mask I have on in this picture on the right:) This page will give you a list of face masks offered by Apsara Skin Care. Just make a wild guess and write the name of the mask in comments below. Simple!
We will choose a winner (from all the correct guesses) on Friday Oct 23, 2015. The name of the winner will be announced right here. The winner gets a full-sized Apsara mask specific to her/his skin type.
So get, set, and let's play this fun guessing game. Looking forward to seeing your replies :)