Easy DIY to Remove Dead Cells With Peanut Butter
Please press Play to listen to the podcast: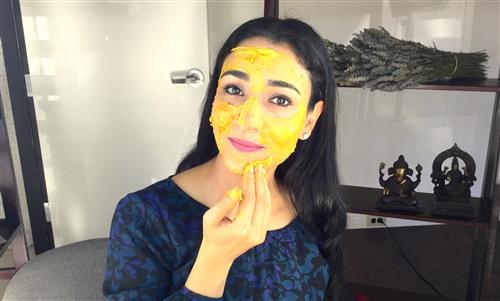 If you're searching for more ways to get glowing, even skin, you should pay close attention to the dead cells on the surface of your skin. When left unchecked, dead skin cells can accumulate quickly and be the reason why your skin doesn't glow as brightly as it should. Dead skin cells can also make problems like dark spots and pigmentation look worse. Even though your skin naturally sheds these dead cells, we can take matters into our own hands and get rid of them easily.
In this episode of the podcast, you will learn how to remove dead cells on your skin by using peanut butter and orange peels. You can also use this remedy to get bright, even skin. Sheetal will also answer a few questions from her radio show; she will tell you how to get glowing skin at home as well as how you can mitigate dry, frizzy hair. If you want to get this helpful info, please tune into this episode.
If you're listening on iTunes, please subscribe and review us. Your open and honest feedback will let us know how we can make your experience even better. If you have topics you think we need to discuss, let us know by leaving a comment down below. Finally, if you have your own skin care or hair care concerns, click here and you will get our expert advice soon.
"One of my favorite products is the Nut Shell Facial Scrub. This is an exfoliating scrub, and it really helps my skin glow, especially in the winter time when it can feel really dull. I highly recommend this product and other Apsara products to anyone who wants to feel good in their skin."
Go natural. It is good karma!