DIY Remedy to Fade Dark Spots, Skin Discoloration
Please press Play to listen to the podcast: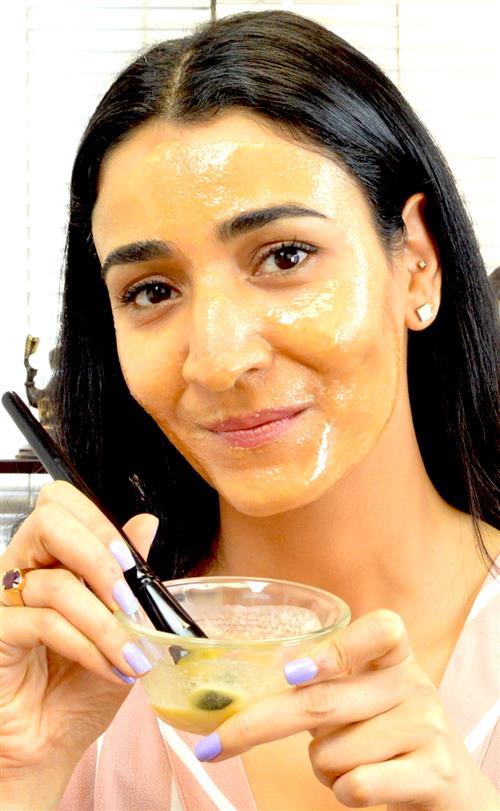 Many people do not like the taste of licorice, especially black licorice; it's too processed for some and too sweet for others. However, the same should not be said about what licorice can do for your skin. It can be quite astonishing to learn that licorice can be used to beautify the skin and help it look more glowing. While licorice is difficult to find (your local Indian grocery store may have some), it is well worth the effort.
In this episode of the podcast, you will learn how to make a home remedy that contains licorice! This particular DIY helps your skin glow as well as diminishes the appearance of dark spots, blemishes, and hyperpigmentation. Even if you don't know much about licorice, you may have been using it without knowing. Licorice is one of the main ingredients found in our very own ROOP serum, which many people use to achieve glowing, even skin. To find out more about licorice, please listen to this episode.
If you're listening on iTunes, please subscribe and review us. Your open and honest feedback will let us know how we can make your experience even better. If you have topics you think we need to discuss, let us know by leaving a comment down below. Finally, if you have your own skin care or hair care concerns, click here and you will get our expert advice soon.
"I feel so much more confident and happier about the condition of my skin now, and I've seen a world of difference in my skin in the last 4 months or so...The acne has completely gone. The skin looks smoother, clearer, [and] the redness has gone down a lot...I would highly recommend Apsara to you all."
Go natural. It is good karma!