DIY Jaggery Face Mask to Fade Dark Spots, Marks
Please press Play to listen to the podcast: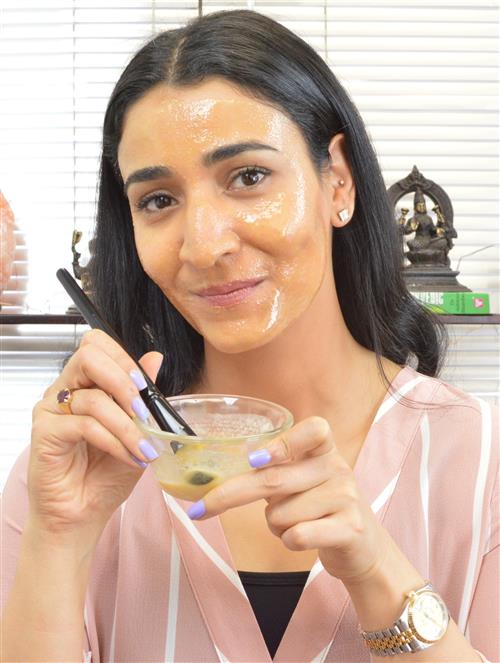 Jaggery is a favorite among many who know what it is. For those who don't, jaggery is an all natural sweetener that is often used as a substitute for sugar. Jaggery can be a great alternative for those looking to cut out processed foods from their lives. Not only that, you can use jaggery externally to beautify your skin and make it glow brighter than ever before.
In this episode of the podcast, you will learn a jaggery home remedy that you can use to reduce dullness, discoloration, and dark marks. Jaggery contains glycolic acid, an alpha hydroxy acid that helps exfoliate your skin in order to remove dead cells. As a result, using jaggery on your skin can make it look more beautiful and stunning in the process. If you would like to learn how to make this remedy, please listen to the episode.
If you're listening on iTunes, please subscribe and review us. Your open and honest feedback will let us know how we can make your experience even better. If you have topics you think we need to discuss, let us know by leaving a comment down below. Finally, if you have your own skin care concerns, click here and you will get our expert advice soon.
"I use this [Nut Shell Facial Scrub] every day. I love how it exfoliates the skin and makes you look clean and fresh. I absolutely love this. I highly recommend this product."
Go natural. It is good karma!