DIY Glycolic Acid Mask to End Dark Spots, Pigmentation, Melasma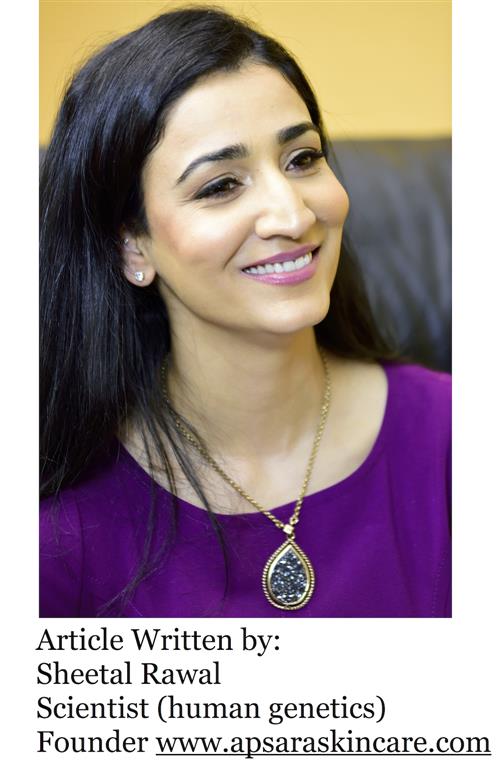 Did you know that sugarcane (also jaggery or dark brown sugar derived from it) is a natural source of glycolic acid, which when used appropriately can reduce blemishes, dark spots, dark patches (melasma)? Glycolic acid and citric acid are both alpha hydroxy acids and can be superb in tackling all signs of hyperpigmentation naturally.
Use the following home remedy 1-2 times a week. It is filled with natural glycolic acid.
1 tsp. of jaggery powder (or dark brown sugar)
1 tsp. of tomato juice
1/2 tsp. of lemon juice
1/8 tsp. of turmeric powder
Plenty warm green tea to paste
Mix well and apply on your skin. Wash in 12- 15 minutes. Follow with your serum and lotion for pigmented skin.
"My skin is definitely a lot better than it has been in the past. So I can come on here and show my face to the world without any makeup on my face and not feel like I need to hide, which is a good thing."
Do I Need to Get a Glycolic Acid Peel? Are Chemical Peels Safe?
So you think you must visit a skin clinic to eliminate dark spots and patches of skin. Or to banish melasma forever. Think again. More often than not these med-spa type facilities take a very narrow-minded and thoughtless approach. The obvious and much-expected recommendation is to get a series of procedures done. Glycolic acid peels (also called chemical peels) are often suggested and carried out. Microdermabrasion, less scary, is also very frequently done. Please read this article to know what microdermabrasion is, and if it is the right choice to make.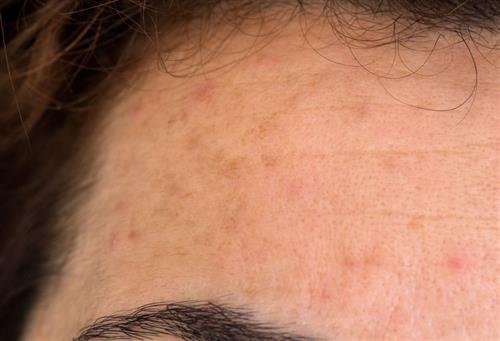 The idea and mindset at a med-spa are to use the maximum strength chemicals on your skin to cause the top layers to shed dramatically quickly. Once that happens, in theory, the lower layers of skin that are not as pigmented come to surface. Whoa! The skin does look better surely as you get out of your treatment. But what happens the next day, or a few days and sessions later?
What you may not realize is that your skin is now left challenged and unable to defend itself optimally. The lower layers of skin are tender, forced to surface far more quickly than natural. Skin is an alive organ and the intelligence of the human body is such that it will (without a doubt) try its best to defend itself. For example: How does your skin feel when a scab falls off? Mone feels tender and far more sensitive in general. Same is true when the top, more resilient layers of skin are forced to shed prematurely and aggressively. The skin that surfaces is sensitive and far more vulnerable to damage.
Redness, irritation, swelling are all very common after a chemical glycolic peel and are a direct indication of inflammation caused by the procedure. Worse, however, is the fact that now your skin is thinner, far more prone to sun damage and even more pigmentation. Skin challenged thus, also tends to pump out a lot of oil to protect itself. In many, this can take the form of open pores and acne. Pigmentation tends to look far more pronounced in imbalanced skin. Also, thin skin absorbs harsh chemicals (like those in run-of-the-mill sunscreens) very quickly; thin skin also ages faster for obvious reasons. I have read too many emails from people to discount the dangers associated with these quick fix methods and procedures. I often hear from people that these procedures left their skin worse off in the long term. They are the disillusioned ones, now convinced that going natural is the best way to adopt.
So then what can we do to reduce dark spots, blemishes, dark patches etc. Anything at all? Yes, we can. But we must proceed with sanity, caution and very good reason. Natural products can speed up the removal of the top dead layers of skin, and a high-quality product will also do it without challenging the natural rhythms of your skin. Plus a good natural product will have natural antioxidants (like turmeric) that will prevent free radical damage. Therefore while your skin is being brightened and the color evened out, the product should work to minimize further damage.
If you would like to learn how to make another mask with jaggery, watch this video. Enjoy and don't forget to subscribe to my YouTube channel!
Do note that excess exposure to sunlight is a leading cause of dark spots, blemishes and dark patches of skin. These are prompted by excess melanin production as well as the free radical damage sustained due to long hours in direct sunlight. So when you expose your skin to natural antioxidants you naturally cut down and reduce damage. A very good natural product should have ingredients both for pigmentation as well as protection. I always encourage everyone to have a complete daily and weekly skin care routine, rather than using a single product. This video will show you the steps in a daily skin care routine and how to build yourself one.
Citric extract, licorice, saffron, rosehip, grapeseed, papaya, jaggery (brown sugar) are examples of natural ingredients with phenomenal anti-pigmentation properties.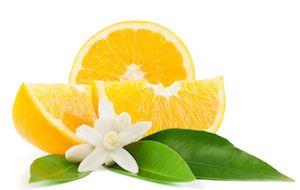 Turmeric, saffron, sandalwood, wheat germ, sweet almond are examples of natural ingredients with significant antioxidant properties.
These are very important considerations and reasons to go natural with your skin care routine. So my suggestion is to take the time to think well and carefully before you sign up for a series of glycol acid peels.
Comments? Questions? Please use the comments field below to communicate with me.
If you need more skin care advice for your skin care issues, fill out this form and you will receive a response from Sheetal soon.
Go natural. It is good karma!