Castor Oil Remedies for Dark Spots, Acne, Oily, and Dry Skin
Please press Play to listen to the podcast:
If you want to listen to this on iTunes, click here. Please leave us a rating so that we can grow this podcast and make it more available to everyone. Thank you!
Things like the environment, skin care products, your nutrition, and your genetics are factors that determine how healthy your skin is at present. These same factors can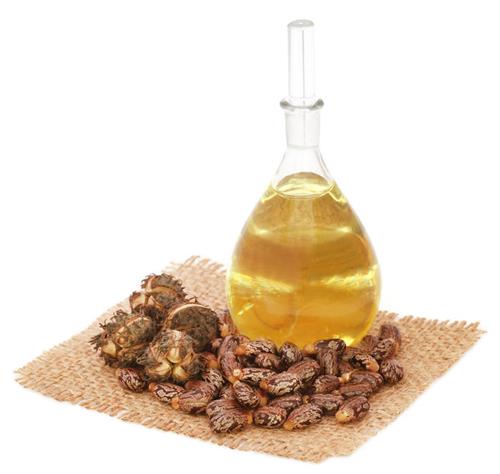 determine how your skin will look and age in future. Therefore, it is important to use products for your skin that will keep it nourished and moisturized. But, what if I were to tell you only needed one ingredient, that there is an ingredient out there that can handle multiple skin types and skin conditions while being all natural? This single ingredient can supplement your skin care routine like no other. It is for this reason that castor oil enjoys the status of being the indisputable king of the world of natural beauty ingredients.
You would not believe me unless, of course, you already know about castor oil and what it can do for your skin. You may be skeptical; after all, we have been told that exposing our skin to more oil is not healthy. However, just like there are good fats and bad fats when it comes to food, there are good oils and bad oils when it comes to skin care; castor oil is an amazingly good oil.
In this episode of the podcast, I will talk about castor oil and how beneficial it is for our skin. I will also be sharing with you 5 different recipes that you can use for your skin to make it glowing; it does not matter what your skin type is because castor oil will work regardless. If you have ever been curious about castor oil or you want to learn more ways you can incorporate castor oil into your regular beauty routine, make sure to listen to this episode!
If you are listening on iTunes, please give us a rating if you enjoyed this episode. If you have future topics you want me to discuss, let me know in the section below. Finally, if you have questions about your own skin care routine, fill out this form and I will be in touch with you promptly.
Please press Play to listen to the podcast:
Go natural. It is good karma!