Ayurvedic hair mask recipe for soft and glossy hair
Recipe by: Sheetal Rawal. Scientist (human genetics) and founder of www.apsaraskincare.com
Looking at the lush hibiscus bush growing just outside the Apsara Skin Care labs (see picture) inspired me to put together a superb homemade remedy of a hair oil /hair mask for soft and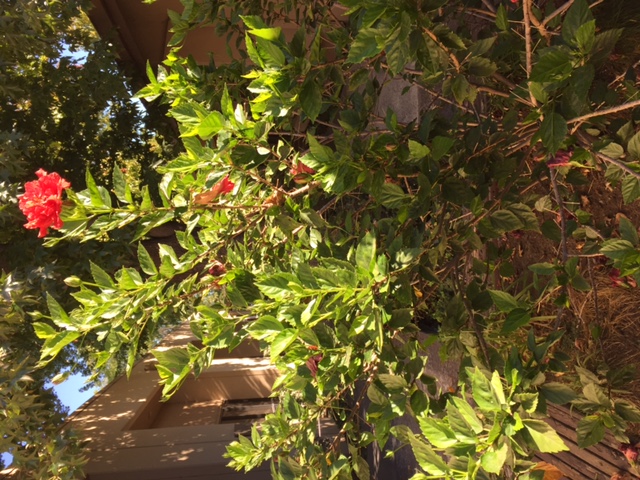 glossy hair. Hibiscus is no stranger in Ayurvedic hair care and grows readily in most places. Neither is fenugreek (methi). Both can promote conditioned hair that sparkles with health.
Try this recipe today and use it 1-2 times a week to get the vibrant hair of an Apsara.
Certainly there are many other Ayurvedic herbs that have withstood the tests of time and have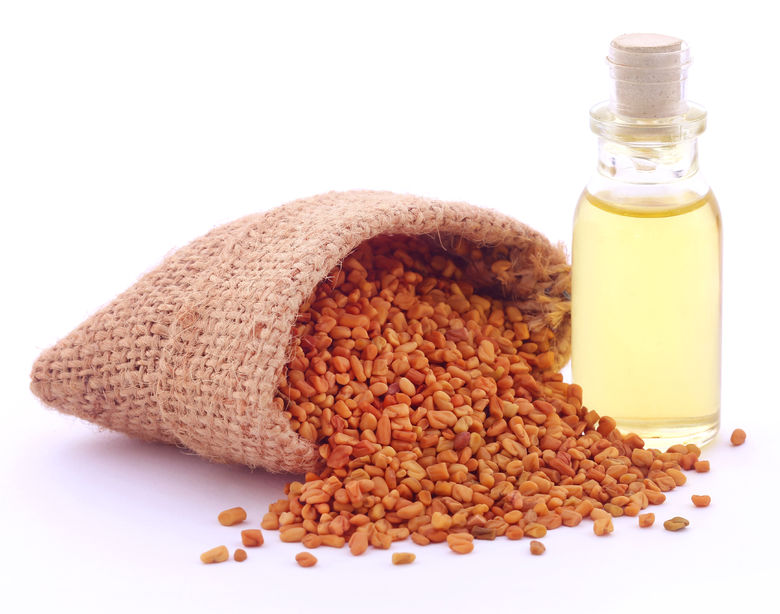 empirically emerged as the stars of the world of natural hair care. Apsara's Rosemary and Amla Hair Oil is a superb combination of such herbs and natural bounties.
5 TSP almond paste (soak almonds overnight and grind to a smooth paste)
2 TSP fenugreek / methi paste (soak some fenugreek seeds in water overnight and grind when ready to use)
6 hibiscus leaves (hibiscus grows very readily in most places)
Add the above 3 ingredients in 1/2 cup of almond oil and warm for 30-60 minutes on low heat. Do not use higher heat (you don't want to fry anything). Cool down. Pick out the hibiscus leaves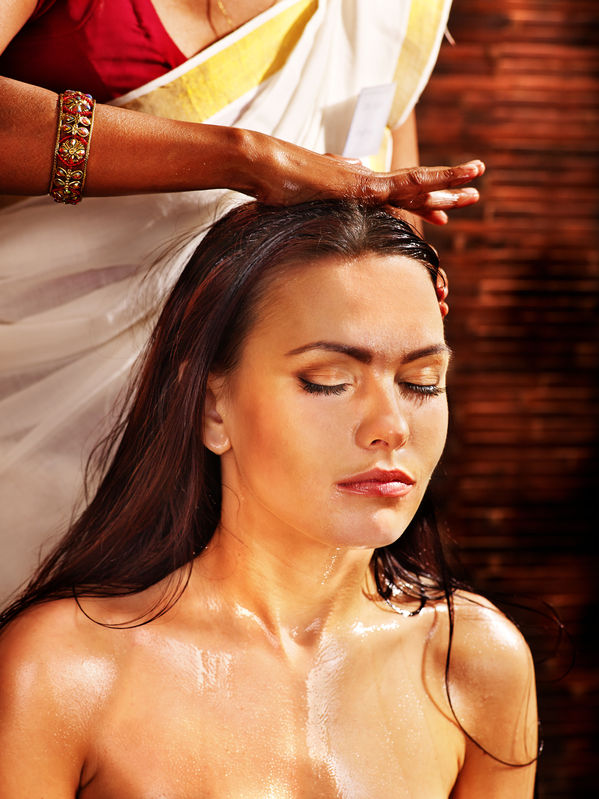 and now your hair oil mask is ready. Massage in very well into the scalp. Be gentle; too much force can break off hair. Also run through the length of your hair. Now gently comb out any knots or tangles and pin up your hair with a clasp. Wrap a towel around your head. Leave on for 3 hours or more (overnight is the best). Shampoo and condition as usual.
Weekends are the best days to pamper your hair and scalp. Use it this weekend and share your comments below.
Go natural. It is good karma!