An Orange Juice Remedy to Get Glowing Skin
Please press Play to listen to the podcast: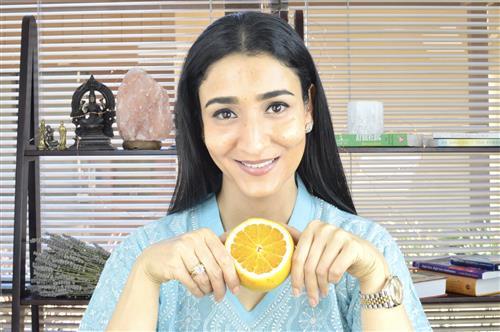 For those of who you don't drink coffee as a part of your breakfast every day, you may be drinking orange juice instead. If so, you should know that you made a great, health-conscious decision. Since freshly squeezed orange juice is nutritious, drinking a glass or two with your breakfast can help you start your day off right and may even encourage healthier choices throughout the day. One of those choices could be to use some orange juice on your skin.
In this episode of the podcast, you will learn an orange juice-based home remedy to minimize dullness, unevenness, and dark spots and to get glowing, spotless skin. For this remedy, you should remember that fresh is best! When orange juice is freshly squeezed, it is potent and very effective, more so than store-bought orange juice. To learn how to use this natural home remedy and get glowing skin in the process, please listen to this episode.
If you're listening on iTunes, please subscribe and review us. Your open and honest feedback will let us know how we can make your experience even better. If you have topics you think we need to discuss, let us know by leaving a comment down below. Finally, if you have your own skin care concerns, click here and you will get our expert advice soon.
"I bought two of your serums...the [Rosehip & Citrus serum] and the [Sweet Almond & Wheatgerm serum]. They made this [hyperpigmentation] go away."
Go natural. It is good karma!