Activated Charcoal Face Mask to Deep Clean Pores
Please press Play to listen to the podcast: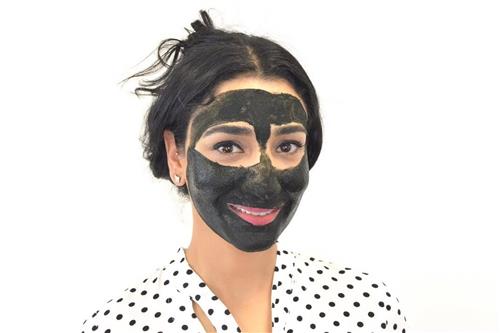 Normally, when you think of charcoal, your first thoughts might be of barbeques, campfires, and grills. However, activated charcoal is something entirely different. Activated charcoal is not the regular charcoal you use to start a fire. Rather, activated charcoal is a natural ingredient that is renowned for its detoxifying & pore cleansing properties. When used properly, activated charcoal can neutralize toxins and keep your skin in good health.
In this episode of the podcast, you will learn how to make a homemade detoxifying charcoal face mask. This face mask can deep clean your pores, especially if you have oily or acne-prone skin. Activated charcoal may seem like an unconventional natural ingredient, but in reality, it has been used in Ayurveda for thousands of years to beautify the skin. To learn how to make this face mask, please listen to this episode.
If you're listening on iTunes, please subscribe and review us. Your open and honest feedback will let us know how we can make your experience even better. If you have topics you think we need to discuss, let us know by leaving a comment down below. Finally, if you have your own skin care or hair care concerns, click here and you will get our expert advice soon.
"Before I started using Apsara, my acne was pretty bad, but then over the course of a year's time, my acne has slowly started reducing, and it's almost gone now. Now I'm happy..."
Go natural. It is good karma!