5 Tips to End Hair Loss, Dandruff, Early Graying
Please press Play to listen to the podcast:
We've all had bad hair days, but when they persist into bad hair weeks and bad hair months, that can be worrisome. Hair issues such as frizziness, lifeless hair, and dry hair are not easy to deal with. We want to eliminate these issues quickly, but sometimes relying on a quick solution, such as hairspray, can worsen the problem or create new ones. If you want to effectively deal with bad hair, the first step is to get at the root (get it?) at the problem and understand why it may be happening in the first place.
In this episode of the podcast, we will discuss the top 5 reasons why you might be suffering from hair issues such as dandruff, hair loss, and premature graying. Some of these reasons may not be what you expect, and if you make necessary adjustments to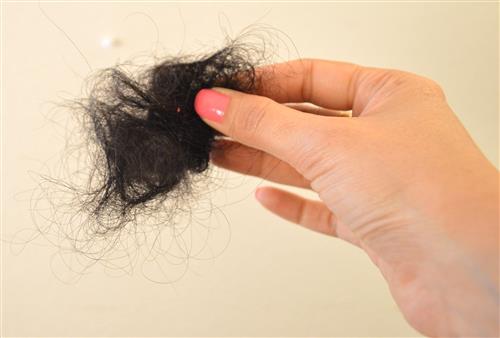 your lifestyle based on these reasons, it is very likely that the quality of your hair will improve. If you do not want to suffer from lackluster hair any longer, this episode is a must for you.
If you're listening on iTunes, please subscribe and review us. Your open and honest feedback will let us know how we can make your experience even better. If you email us a screenshot of your review, you will receive a free Lip Nourishing Salve from us! If you have comments regarding the podcast or future topics you want us to discuss, let us know in the comment section. Finally, if you need skin care advice from an expert, fill out this form and Sheetal will address your concerns shortly.
Please press Play to listen to the podcast:
Go natural. It is good karma!