3 Super Effective Papaya DIYs for Stunning Skin
Please press Play to listen to the podcast: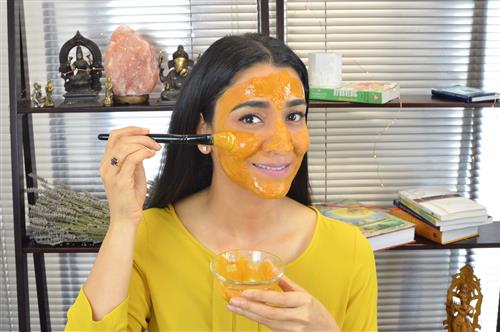 The first thing that comes to our minds when we think of papayas is how tasty they are. You can eat them after a meal, add them to a smoothie, drink their juice, et cetera; there are so many appetizing possibilities associated with papaya. However, if you can imagine how good a slice of papaya is when you eat one, just think what your skin feels when it's able to soak up all the juices from a papaya. Yes, you read that right! Papayas can be extremely beneficial when they're a part of your
skin care
routine.
In this episode of the podcast, Sheetal will share with you 3 papaya-based homemade remedies that you can use on your skin right away. Papayas are a really useful anti-aging natural ingredient; when used in the right away, they can reduce the appearance of fine lines, wrinkles, age spots, and other troublesome skin issues. If that sounds like something you need for your skin, make sure that you listen to this episode!
If you're listening on iTunes, please subscribe and review us. Your open and honest feedback will let us know how we can make your experience even better. If you email us a screenshot of your review, you will receive a free copy of Sheetal's eBook, Your Complete Guidebook for Flawless Skin Using Natural Ingredients. If you have topics you think we need to discuss, let us know by leaving a comment down below. Finally, if you have your own skin care concerns, click here and you will get our expert advice soon.
"I'm really satisfied with the Acne Care Routine I'm using daily, and [my acne] has disappeared...I've got a lovely glow on my skin. Also, the hair oil is amazing."
Go natural. It is good karma!