3 Quick DIYs to Fade Skin Blemishes, Marks & Scars
Please press Play to listen to the podcast: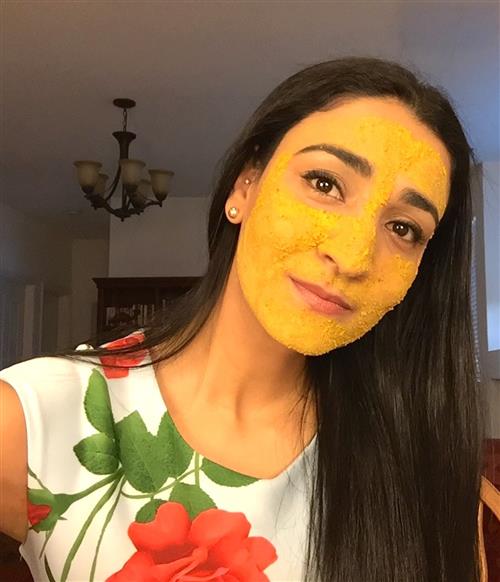 We never want to see a scar, mark, or blemish develop on our beautiful skin. Even something as minute as a breadcrumb can wreck our look completely. Unfortunately, we can't fully protect our skin from our environment, and sometimes a mark or a blemish will develop on its own or due to issues like acne, excess sun exposure, hormones, et cetera. The best thing we can do for our skin is to keep it healthy and nourished. When our skin is in tip-top shape, it develops newer, brighter, youthful cells at a faster rate, so the scars, marks, and blemishes that we do have can diminish at a faster rate than normal.
In this episode of the podcast, Sheetal will share with you her 3 top DIY remedies to fade scars, marks, and blemishes. These 3 remedies help boost cell renewal in order for your body to produce more youthful-looking skin. They will also deeply nourish your skin so that it stays healthy and glowing. Scars, marks, and blemishes can be discouraging to look at in the mirror, but don't let them persist. Listen to this episode to learn how you can start fading these skin issues today!
If you're listening on iTunes, please subscribe and review us. Your open and honest feedback will let us know how we can make your experience even better. If you email us a screenshot of your review, you will receive a free copy of Sheetal's eBook, Your Complete Guidebook for Flawless Skin Using Natural Ingredients. If you have topics you think we need to discuss, let us know by leaving a comment down below. If you need skin care advice from an expert, click here and you will receive a response from Sheetal soon.
"I use this every day. I love how it exfoliates the skin and makes you look clean and fresh. I absolutely love this. I highly recommend this product."
Go natural. It is good karma!