3 Fruit DIYs to Fade Wrinkles & Brighten Up Skin
Please press Play to listen to the podcast: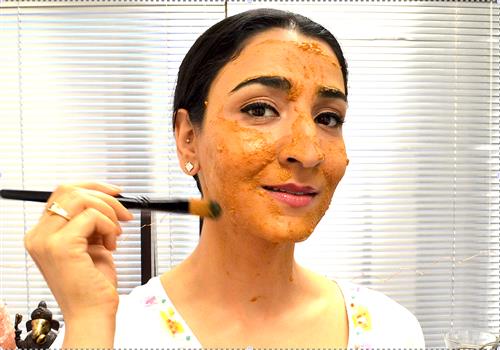 When Sheetal was just a little girl, she loved the idea of mixing fruits and other natural ingredients in order to make a face mask. Although she has grown up, her love of that experimental process has never faded away. In fact, it has possibly gotten bigger and now Sheetal wants to be able to share it with you. She knows that since fruits can provide so many benefits to your skin when you eat them, you can get as many of those benefits when you apply them to your skin.
In this episode of the podcast, Sheetal will share with you 3 fruit home remedies that you can easily make at home. When applied on your skin, these remedies can boost skin glow, reduce the appearance of lines and wrinkles, and rejuvenate your skin. These remedies might sound tasty to you, but make sure to save them for your skin! If you are curious to learn what these remedies are, you have to listen to this episode.
If you're listening on iTunes, please subscribe and review us. Your open and honest feedback will let us know how we can make your experience even better. If you email us a screenshot of your review, you will receive a free Lip Nourishing Salve from us! If you have topics you think we need to discuss, let us know by leaving a comment down below. Finally, if you have your own skin care concerns, click here and you will get our expert advice soon.
"My face has cleared up so much. I see very [fewer] breakouts. My skin, it looks more supple and it looks more healthy and I have only Apsara to thank!"
Go natural. It is good karma!