3 Anti-Aging DIYs to Make Lines, Wrinkles Vanish
Please press Play to listen to the podcast: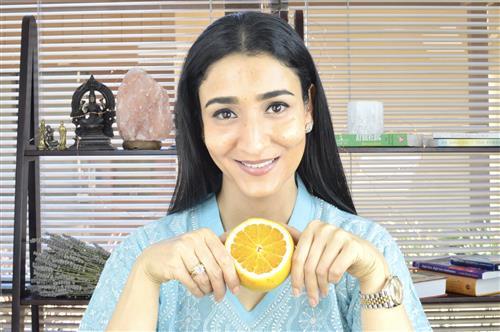 While we all want to wake up to the youthful skin of our dreams, most of the time, we can't help but see the fine lines, wrinkles, dark spots, and/or uneven skin on our face. Seeing these skin issues pop up on our skin kinda discourages us from getting out of bed in the morning because of all the work we have to do to hide them. There's one trick that you can use for youthful skin and it's hiding in plain sight right in your home. That's right; it's Vitamin C! Your face absolutely loves this vitamin and using it can seriously rejuvenate your skin.
​In this episode of the podcast, Sheetal will share with you 3 Vitamin C remedies for ageless skin. Vitamin C is a vital anti-aging ingredient and the benefits behind Vitamin C are clear: it can firm up your skin, fade discoloration, and reduce the appearance of lines and wrinkles. Using fresh fruits and vegetables in these remedies will go a long way! If your face is in need of a serious facelift, you must listen to this episode to get these remedies today!
If you're listening on iTunes, please subscribe and review us. Your open and honest feedback will let us know how we can make your experience even better. If you email us a screenshot of your review, you will receive a free Lip Nourishing Salve from us! If you have topics you think we need to discuss, let us know by leaving a comment down below. If you need skin care advice from an expert, fill out this form and you will receive a response from us shortly.
"I use this every day. I love how it exfoliates the skin and makes you look clean and fresh. I absolutely love this. I highly recommend this product."
Go natural. It is good karma!
.js-reframe iframe{ border: none; position: inherit !important; ; width: 100%; left: 0px; top: 0px; }