10 minute homemade remedy to visibly reduce the size of open pores
Homemade remedy by: Sheetal Rawal. Scientist (human genetics) & founder www.apsaraskincare.com 
1 TSP fuller's earth (also called multani mitti)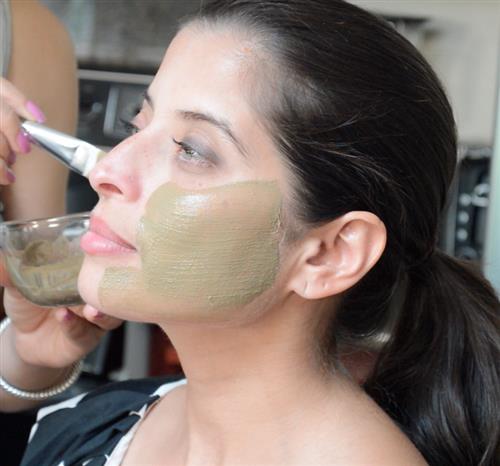 1/4th tsp baking soda / powder
1/2 tsp powdered brown sugar
12 drops apple cider vinegar (or plain vinegar)
enough pure rosewater to make a paste
Mix thoroughly and apply a thin layer on your skin. Don't go too close to the eye area. Wash in 10 minutes. Follow with a serum and lotion for your skin type. Use this mask no more than 1-2 times a week. Suitable for all skin types.
This page will help you figure out your skin type. Do you want to know how to have a daily skin care routine for your skin type? This video teaches you the step by step procedure.
Useful information on open pores:
Have you ever wondered why babies and young kids do not have open pores? The answer is not complicated. Several things can lead up to our pores being visibly open. An upsurge in hormone production in teenage years is a tricky time for the skin. Hormones can lead to excess sebum / oil production, which results in active pores. That means the pores are open and producing sebum, which can also result in oily skin or acne or both. This issue is also observed by women a few days prior to their monthly periods, or while going through menopause. As the hormones settle, skin tends to find its balance, at least as far as oiliness, open pores and acne is concerned.
Lack of a daily and weekly skin care routine is by far the most prevalent cause of open pores and lackluster skin. In my opinion not having a skin care routine is better than using products laden with harsh chemicals. However, both can result in an enlarged appearance or pores. When skin is not cared for it tends to get dehydrated and undernourished. To counter this, it produces a lot more sebum than usual to protect itself. This can externally be seen as open pores. Dry skin and open pores might sound like an odd combination, but it is very common indeed.
When it comes to using products with harsh chemicals in them, the scanrio is worrisome to me. Let's take the typical SLS an an example. It is a harsh detergent and finds its way in most shampoos and face washes. It is in fact so harsh that skin can and does feel tight and dry right after using a product with SLS in it. Often skin can get itchy as well. Over repeated usage, skin is predisposed to many inflammatory disorders like dermatitis, eczema etc. Early aging is a disturbing result as well. When so challenged, skin does what comes naturally to it. The pores open up in order to bring to surface the increased amount of oil so the skin can be saved from extreme dryness (which can actually result in minor cuts, scabbing and bleeding).
Given the present day lifestyle and usage of harsh chemicals, people on an average face some degree of imbalance of skin, which leads to many issues like open pores.
Natural ingredients like geranium, sandalwood, rose etc are stars at balancing out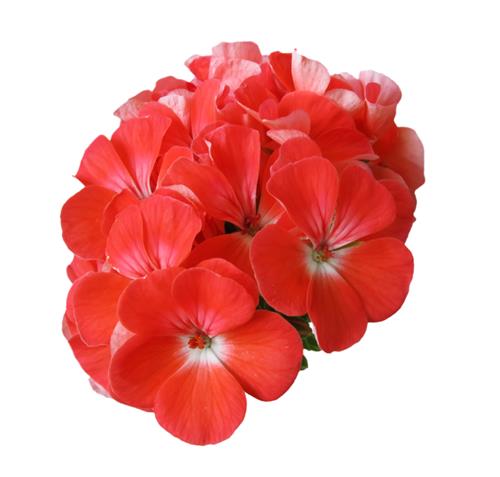 the oil production by the pores.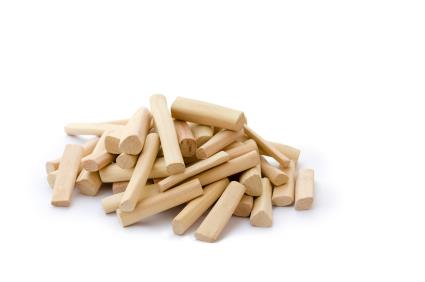 With regular usage of products with these ingredients, skin takes on a calm and refined look. Using a toner is an essential step in an ideal daily skin care routine. Toners are astringent and their chief function is to reduce the appearance of open pores. So be sure to not skip the toning step. And of course, be sure that your toner is absolutely free of alcohol.
Questions? Comments? Let me know in by filling out the comments section below.
Go natural. It is good karma!