10 minute homemade remedy to eliminate under eye bags
Puffiness or under eye bags is a common issue. It tends to be the worst in the morning right after waking up. Some of us are more prone to under eye bags, but a sleepless night can cause this issue to arise in almost everyone. Stress, lack of proper sleep, a diet high in salt and fluid retention (due to medications or health issues) are top causes. One of the best tips to reduce under eye bags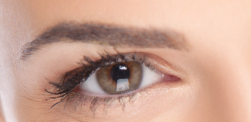 fast is to drink some warm water right after waking to jump start the kidneys. 2-3 glasses can do the trick. Read this informative article to get more information on the subject of eye care, and dark under eye circles in particular.
Here is a simple homemade remedy to significantly reduce the look of under eye bags in only a few minutes. The ingredients can help pull out excess fluids (salt ) and tighten the area (tea and rosewater). Use it 1-2 times a week or when those under eye bags need some natural intervention. Always be sure to follow with a very high quality eye serum.
1/4th cup warm water
2 TSP rosewater
2 TSP cool black tea
1/2 tsp sea salt / table salt (sea salt is better since it has awesome minerals)
Mix the ingredients very well and then dip 2 cotton balls in the mix. Wring out any excess and place on your closed eyes. Gently remove in 10 minutes and wash with lukewarm water. Now follow with your eye serum to nourish and revitalize your eye area. A good quality eye serum also prevents any chances of dryness.
Share your comments below. It is a delight to hear from you all.
Go natural. It is good karma!