10 minute home remedy to banish dark spots on face
Troubled by dark spots on face? Don't like the look of these dots and patches in the mirror?
Try the following dark spot home remedy. Use it 1-2 times a week and no more. This remedy is a wonderful supplement to a complete daily and weekly skin care routine that must be composed of products made with high quality natural ingredients. Fill this form for a complimentary skin care session with me. I will help you pick the right products so you can join the thousands who have gone natural with Apsara Skin Care, and benefitted. Read user reviews here.
Ok back to the remedy. Here it goes:
1 TSP coconut water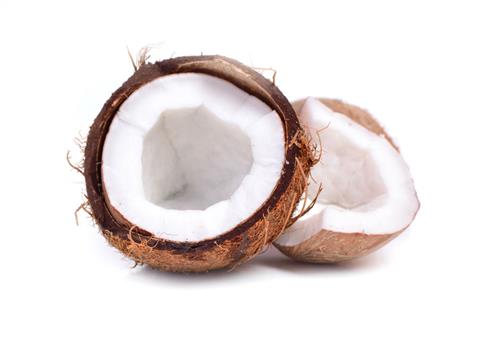 1 TSP papaya pulp (get a spoonful of the fresh fruit and pulp it with a fork)
15 drops of vitamin E or almond oil
enough mango powder (AKA amchur) to make a thick paste
Mix very well and apply on your face. Do not go close to the eye area. Wash in 10 minutes. Always follow with your serum and lotion right after.
CAUTION: Do not use if your skin is sensitive. Do not allow this mask to sit on the skin for more than 8 minutes.
Question: Is applying serum and lotion after washing this mask a must?
Answer: Yes. Your skin needs to be nourished and rehydrated after being exposed to the exfoliating properties of papaya. Always follow a face mask with serum and lotion. That includes the readymade Apsara Skin Care Facial Masks too.
In this short video watch Sheetal teach you a fabulous home remedy using mango and aloe vera to get glowing skin in minutes. And yes, right at home. Use 1-2 times a week. Enjoy!
Why do I have Dark Spots on my Face and What Can I do?
Author: Sheetal R. Scientist (human genetics) & founder of www.apsaraskincare.com
Dark spots on the face are a universally faced skin care issue; truth be told nobody likes them. They can become visible enough to steal the beauty and glow from our face.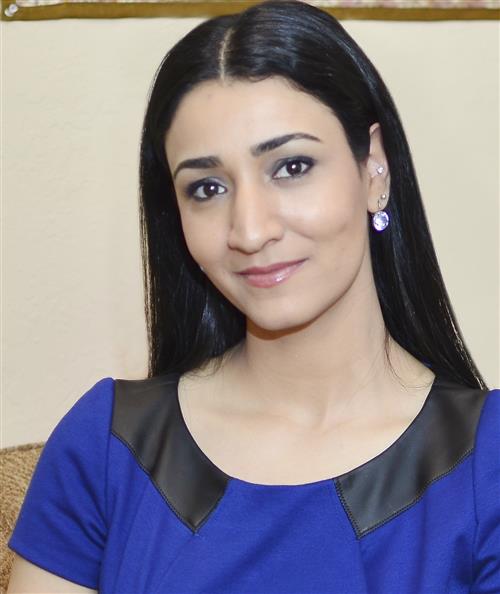 What is worse, dark spots on face are far more prevalent than dark spots on any other part of our body. There are reasons behind that of course. It is our face that gets exposed to harsh elements like direct sun, cold winds etc. This makes our face more prone to dark spots. While others parts of the body can be covered, the face remains quite open to the outside.
However the most important reason behind dark spots on face is the fact that the facial skin has a high density of pores and therefore is significantly more prone to issues like acne, blackheads etc. These give rise to dark spots and marks that can take a long time to fade away.
Also consider the effort that we take to care for our face. We want that skin spotless; and in that attempt an average consumer tries new products on the market very often. It is safe to say, however that the chances of products containing harsh chemicals are very high. Skin that is repeatedly exposed to these various chemical ingredients tends to be more prone to developing dark spots and marks. Why? Because most of these ingredients are harsh and can cause an underlying inflammation response and dehydration of skin. Externally all this pre-disposes the skin to redness and eventually dark marks. Harsh procedures like chemical peels and microdermabrasion are very well known to cause dark spots and patches on the skin.
Aside from acne, excess sun exposure, harsh chemicals, and hormones can be the reason behind those pesky dark spots and patches as well. Hormonal shift during menopause and pregnancy are the leading causes of dark spots and patches of skin. This condition is also called melasma and tends to resolve in time.
No matter what the cause behind these dark spots on the face is, one thing is for sure. Having a complete daily and weekly skin care routine is an extremely good idea to keep your skin spotless. Watch this video to learn how to put together a skin care routine for yourself.
There are many natural ingredients that are superstars at fading dark spots and marks of skin. They need no introduction and have withstood the tests of time for nearly 5000 years. They work primarily by speeding up dead cell removal, reversing free radical damage, and nourishing & revitalizing the skin to an extent that it is no longer engaged in damage control. Rather it can begin to rapidly heal itself and undo the damage that is behind the dark spots and marks.
The list of such ingredients is impressive. The leading ones that are my personal favorite include citrus oils, sandalwood, willow bark extract, saffron, licorice, papaya etc. All of these ingredients work at multiple levels to eliminate dark spots on the face.
For example sandalwood balances the skin's oil production (remember that dark spots tend to look more evident on dry skin), firms it up and removes the top layers of skin quickly. Therefore it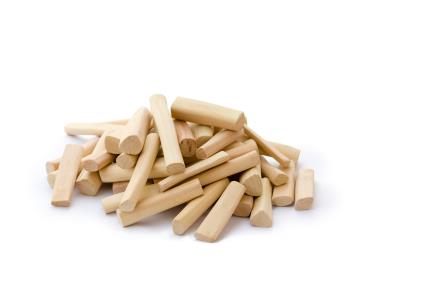 serves as an excellent example to show how a natural ingredient can fade the dark spots on face at multiple levels. All this without disturbing the natural balance of the skin; if anything only enhancing it greatly.
This is in sharp contrast to how a harsh chemical works. Take the example of hydroquinone (now banned in Europe), which is in prescription creams as well as over the counter creams and lotions for dark spots and melasma treatment. It bleaches the skin and predisposes it to far more issues than it started with. Sun sensitivity and damage, early lines and wrinkles, redness, and of course all this leading up to even more pigmentation. While all this takes place, this harsh chemical ingredient does absolutely nothing to help boost the skin's own defenses or to nourish it in anyway. That is simply not its property.
Take home message from this article is this. Dark spots on face are very common and arise due to various reasons. There are many natural ingredients that can help and come to the rescue; very successfully so. There is no need to resort to harsh chemical ingredients, when natural ingredients are simply magical. Have a complete skin care routine to address concerns, prevent them and to keep your skin healthy, vital and flawless forever.
Wondering what a skin care routine is and how you can build yourself one? Well watch this video and learn the step-by-step directions on how to build yourself a daily skin care routine.
Go natural. It is good karma!
Fill out this form for a complimentary skin care advice session with me :)